DIDO AWARD 2005 was held in Hirosaki Aomori in Japan on September 17-19, 2005.
This DIDO award 2005 is an award of the illustration which makes a calendar on the theme of "nature."

Each prize is determined by on-line vote and vote of a judge.
I got most votes on line.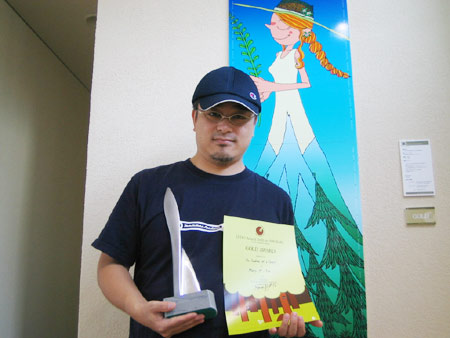 I won "GOLD award" which is the highest prize of this DIDO award 2005!

Thank you very much for voted friends!

I checked anew that there were many great friends all over the world.
I want to make many works with which much more friends are pleased by having won this award.
In holding this DIDOAWARD, I received many cooperation in GARY HAM. I thank here.

The winner of this DIDO AWARD 2005 can be seen here.

Thank you very much Again!!